Face and Nose Veins
Face and nose veins are treated with the advanced technology provided at Cosmetic Vein Centers of Texas. Call (281) 990-8346 to discuss your individual needs today.
Dr. Skellenger is a board certified Vascular Surgeon and Fellow of the American College of Surgeons. He has been in the practice of vascular disease treatment since 1981.
Using advanced techniques in venous disease therapy, he has limited patient inconvenience and improved cosmetic results after alternative laser therapy for face and nose veins, varicose veins, spider veins, Rosacea and age spots.
Call the Cosmetic Vein Centers of Texas to learn more.
Face and Nose Veins: Spider Veins
Veins that appear on the face and nose are typically spider veins. A marbled appearance of veins on the skin of the face and nose in bluish, reddish or greenish colors may begin to manifest themselves in victims of spider vein disease. These can increase over time without proper treatment.
Laser treatment removal of spider veins is a very effective method for ending your physical and emotional discomfort resulting from these face and nose veins, and which also appear on the legs and ankles.
Treatment for Face and Nose Veins in Houston
In the Houston and Clear Lake area, Cosmetic Vein Centers of Texas is your solution for the treatment of face and nose veins. Call Dr. Skellenger's clinic to discuss your options for minimally invasive vein treatment with increased recovery speed. Some information on pre-treatment and post-treatment behaviors are as follows:

Face and Nose Vein Pre Treatment Instructions
Do not apply lotion on your face before treatment.
Do not tan for two weeks before treatment.
Face and Nose Vein Post Treatment Instructions
Return in one month for follow up.
Cosmetic Vein Centers of Texas
201 Blossom Street
Suite D
Webster, TX 77598

Phone: 281-990-VEIN (8346)
Fax: 281-990-9984

---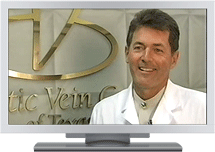 Informational Videos