About Dr. Skellenger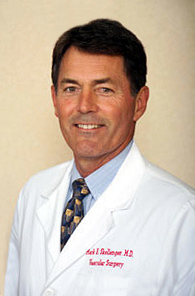 Dr. Skellenger is Board Certified in Vascular Surgery and has been in the practice of treating vascular disease since 1983. The native Houstonian completed medical school at Baylor College of Medicine in 1976, and trained in vascular surgery under Dr. Michael E. DeBakey until 1984.
He remains a clinical faculty member in the Michael E. DeBakey Department of Surgery in the Texas Medical Center. He is an expert in percutaneous techniques using ultrasonic guidance which has revolutionized the treatment of venous disease. Dr. Skellenger has been a Fellow of the American College of Surgeons since 1984.
With these techniques, he has improved the cosmetic results with limited down time and inconvenience for the patient. He has also been able to move the treatments from the operating room to the in-office surgery room where a local anesthesia can be used instead of general anesthesia.
Dr. Skellenger has been performing the Endo Venous Laser Treatment since 2002, longer than any other physician in Houston.
Affiliations
Cosmetic Vein Centers of Texas
201 Blossom Street
Suite D
Webster, TX 77598

Phone: 281-990-VEIN (8346)
Fax: 281-990-9984

---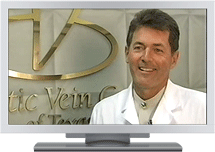 Informational Videos