Laser Spider Veins
Laser spider veins treatment involves the latest in spider vein treatment technology to minimize the down time and inconvenience for each patient. Give our clinic a call today at 281-990-VEIN (8346) to discuss your needs for assistance with spider vein, varicose vein, Rosacea and age spot issues.
Put an end to the physical, psychological and emotional stress that spider veins cause by scheduling an appointment to meet with our renowned vascular surgeon in Houston.
The laser treatments utilized at Cosmetic Vein Centers of Texas actually erases the appearance of spider veins so that patients of Dr. Skellenger can put an end to the anxiety these cause.
Clear Lake Treatment for Spider Veins
Effectively removing the damage these spider veins cause to your daily life is one of the laser treatments provided by Dr. Skellenger in his Clear Lake, Texas office.
When you call our vein care clinic, we will be happy to discuss spider vein prevention techniques with you and always ensure that our patients are fully informed regarding the entire procedure and preparation techniques.
Houston Vascular Surgeon
Dr. Skellenger is Board Certified in vascular surgery and has been closely involved in the advancement of technology for treating venous diseases.
As an expert in percutaneous techniques, Dr. Skellenger is exceptionally skilled in assisting his patients with these important laser spider veins treatments, as well as other laser therapy treatments for various venous disease conditions.
Enjoy the confidence that your life will be improved through expert care to erase the negative effects of spider veins, varicose veins and other concerns that you have been living with up until now by giving Cosmetic Vein Centers a call at 281-990-VEIN (8346) to receive the personalize care you deserve.
Cosmetic Vein Centers of Texas
201 Blossom Street
Suite D
Webster, TX 77598

Phone: 281-990-VEIN (8346)
Fax: 281-990-9984

---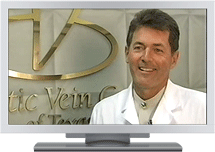 Informational Videos