Advanced Laser Age Spot Removal
It's difficult to avoid the negative effects of sun exposure. Age spots, also called sun spots or liver spots, are the result of overexposure to sunlight. As we age, our skin thins, causing the spots to be more visible.
Cosmetic Vein Centers of Texas uses XEO™ Age Spot Removal System, a state-of-the-art laser age spot removal technology that safely and effectively get rid of the effects of sun damage. With one XEO™ Age Spot Removal System treatment, facial age spots and hand age spots can be eliminated.
Age Spot Pre Treatment Instructions
Do not tan for two weeks before the treatment
Age Spot Post Treatment Instructions
The age spots will darken over the first 48 hours then will disappear over two weeks
Cosmetic Vein Centers of Texas
201 Blossom Street
Suite D
Webster, TX 77598

Phone: 281-990-VEIN (8346)
Fax: 281-990-9984

---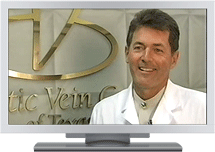 Informational Videos