Vein Care in Houston
Vein care in Houston is provided by renowned vascular surgeon, Dr. Mark Skellenger at Cosmetic Vein Centers of Texas, located off of Bay Area Blvd in Clear Lake, Texas. Call 281-990-VEIN (8346) to discuss your vein care needs or to schedule an appointment.
At Cosmetic Vein Centers of Texas, we specialize in varicose vein and spider vein correction with significantly minimized down time.
Contact us today to discuss any varicose vein issues, spider vein concerns, if you suffer from rosacea or to learn more about our age spot removal process.
Help for Venous Disease at Houston Vein Clinic
Specializing in venous disease treatment, Cosmetic Vein Centers of Texas provides vein care using the latest technology in laser therapy.
Varicose vein disease treatment involves a technique called ELT. This stands for Endovenous Laser Ablation. Endovenous Laser Ablation corrects the varicose veins without vein removal.
The pain, discomfort and embarrassment of varicose veins are eliminated by reversing the abnormal blood flow involved in varicose vein disease.
In some instances where vein removal is necessary, Dr. Skellenger uses Microphlebectomy so that general anesthesia is not necessary and scarring is prevented.
Find out more about the many vein care treatments in Houston that are provided to those who suffer from vascular diseases of varying sorts by contacting Cosmetic Vein Centers of Texas for more information.
Treatment for Spider Veins, Rosacea, and Age Spots
Spider veins become evident in a variety of locations on the body. Sometimes these even become evident on the face and nose, creating particular emotional discomfort for the victim of spider vein disease.
Rosacea and age spots are also often very noticeable and embarrassing. Dr. Skellenger's advanced medical techniques and laser therapy for venous diseases have been proven to be so highly effective that the Cosmetic Vein Centers of Texas often receives referrals from other doctors and hospitals for particularly difficult cases.
View the different pages of our website for detailed information on laser treatment vein care in Houston and the procedures involved during, before and after treatment.
Immediate results are possible without having to endure long hospital stays or excessive time away from work.
Call Cosmetic Vein Centers of Texas at 281-990-VEIN (8346) today to discuss your current condition and schedule an appointment to receive exceptional Houston vein care, Rosacea treatment, or age spot removal.
Cosmetic Vein Centers of Texas
201 Blossom Street
Suite D
Webster, TX 77598

Phone: 281-990-VEIN (8346)
Fax: 281-990-9984

---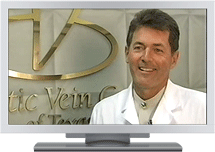 Informational Videos