Treatment for Rosacea in Houston, Texas
Treatment for Rosacea in Houston is available through Clear Lake's premier clinic, Cosmetic Vein Centers of Texas.
Call (281) 990-VEIN (8346) today to learn more about how Dr. Mark Skellenger can help free you from the embarrassment caused by Rosacea!
Houston Rosacea Laser Treatment

Previously, Rosacea was a chronic skin condition involving inflammation of the cheeks, nose, chin, forehead, or eyelids. New technology available through Cosmetic Vein Centers of Texas has changed this problem from being a chronic one to a temporary one with Rosacea laser treatment.
Rosacea laser treatment Genesis™ has made it possible to seal the microscopic red vessels that cause Rosacea. Your complexion is thus lightened and the red flushing is stopped.
Our Genesis™ laser paints the face and neck with a warm soothing light that acts as a warm compress. After several layers of treatments have been provided, many patients' skin becomes smoother and is rid of this embarrassing malady. Many dermatologists have even sent their most stubborn cases of Rosacea to our Houston laser clinic for treatment that changes the lives of the patients we treat.
The time for suffering from Rosacea is over! Simply give vascular surgeon, Dr. Mark Skellenger's office a call today to schedule an appointment.
Rosacea Treatment and Much More!

Rosacea treatment and much more is provided by Dr. Skellenger at Cosmetic Vein Centers of Texas. Our offices, which are located on Bay Area Blvd, are convenient for most residents of Clear Lake and Houston and surrounding areas to visit and receive tremendous benefits.
Treatments provided by Cosmetic Vein Centers of Texas include:
Dr. Skellenger is board certified in vascular surgery and has been treating vascular disease for over 28 years. He has been involved in ensuring the revolutionizing of the many treatments affecting the comfort and appearance of his patients and has the superior ability to assist his patients in receiving their freedom from the distressing effects caused by their various ailments.
Schedule your appointment today to receive the safest, most effective and long-lasting treatment for Rosacea available by calling Cosmetic Vein Centers of Texas at (281) 990-VEIN (8346).
Cosmetic Vein Centers of Texas
201 Blossom Street
Suite D
Webster, TX 77598

Phone: 281-990-VEIN (8346)
Fax: 281-990-9984

---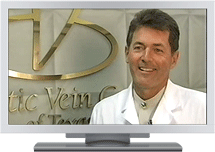 Informational Videos