Get Rid of Age Spots: Houston Cosmetic Vein Center
Get rid of age spots at the Houston Cosmetic Vein Center to receive the laser age spot removal procedure. Your age spots will disappear in only a couple of weeks after visiting Dr. Mark Skellenger.
Rid yourself of embarrassing age spots and show off the true you.
You deserve to be free of any markings that would block the view of your beautiful skin!
Remove Age Spots
Remove age spots also called sun spots or lentigines that mar the solid tone of your skin by calling our office to receive fast and effective laser age spot removal.
It is advisable to protect one's skin from age spots caused by the sun by utilizing UVB protecting film on their car windows and wearing sunscreen when they go outdoors.
Age spots do not only occur in the older population, but also appear on the skin of younger individuals who spend a great deal of time in the sun.
Taking preventative measures as well as contacting Dr. Skellenger's office to remove the age spots you currently have, will provide you with a healthier and solid skin tone look to show off whenever you choose.
Age Spot Removal
Age spot removal is an easy treatment that is great for both men and women who visit Cosmetic Vein Center of Texas to receive the laser therapy.
Call today to make your age spot removal appointment at (281) 990-8346 and discover how much better you will feel when you get rid of age spots at the Houston Cosmetic Vein Center!
Learn more about the many services offered at Cosmetic Vein Center of Texas by clicking on the links in this article and calling our office today!
Cosmetic Vein Centers of Texas
201 Blossom Street
Suite D
Webster, TX 77598

Phone: 281-990-VEIN (8346)
Fax: 281-990-9984

---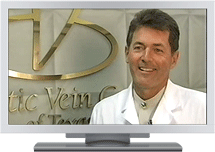 Informational Videos